What a first week of school! We have seen God work through some spiritual emphasis chapels, and we're beginning to settle into a routine. Some real needs for staff still exist and we'd appreciate any leads you can pass on to qualified people who could join the CCS staff. Here's a link to the job openings on our website:
https://www.calumetchristian.org/page/job-applicants
We are one month away from the Parent Kickoff Meeting and Kids Carnival which will take place on Monday evening, August 14. School doors open at 7:45 am Wednesday, August 16.


Patriot baseball and softball teams are playing at two different locations today. Varsity Baseball will be playing at the Railcats Stadium at 7pm tonight against Morgan Township. The Lady Patriots will be playing Victory Christian at 4:30pm at Faith Evangelical Bible Church. It is supposed to warm up here so come out and support our Patriots!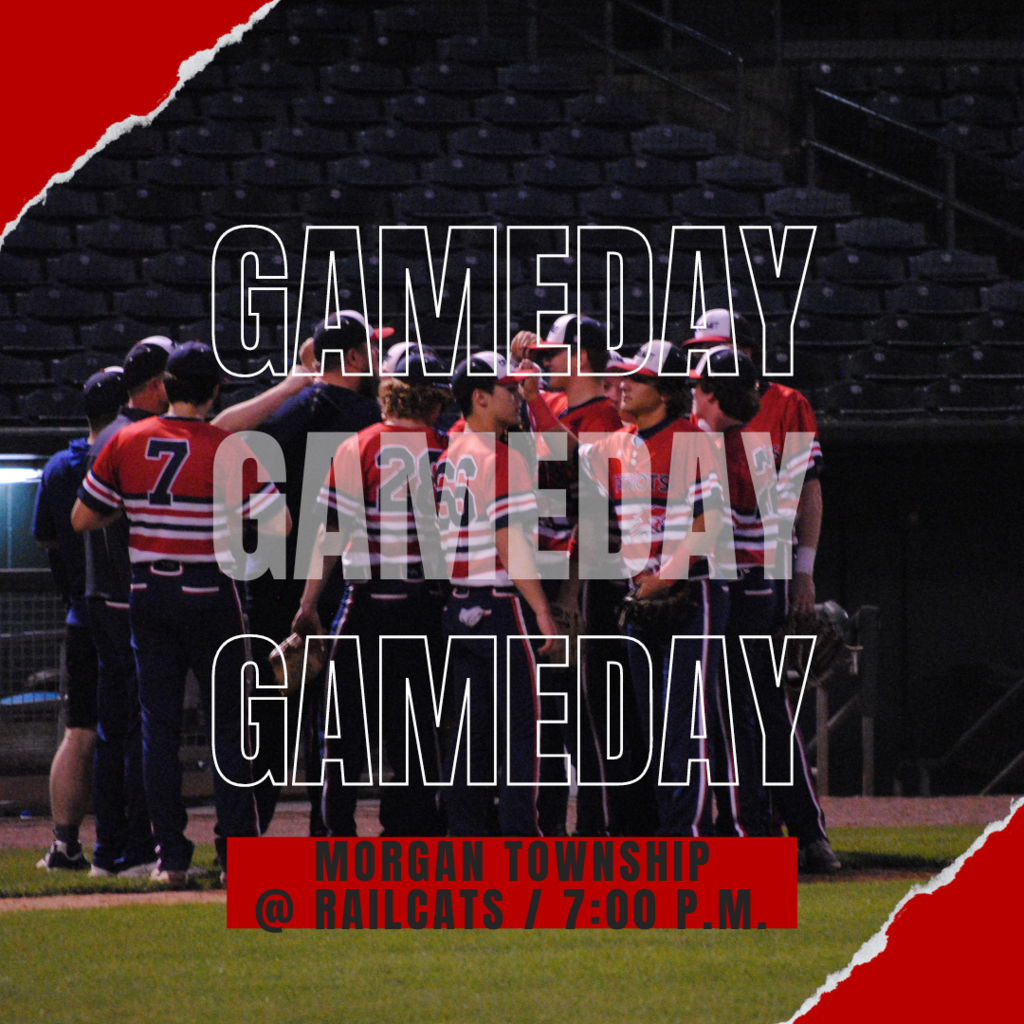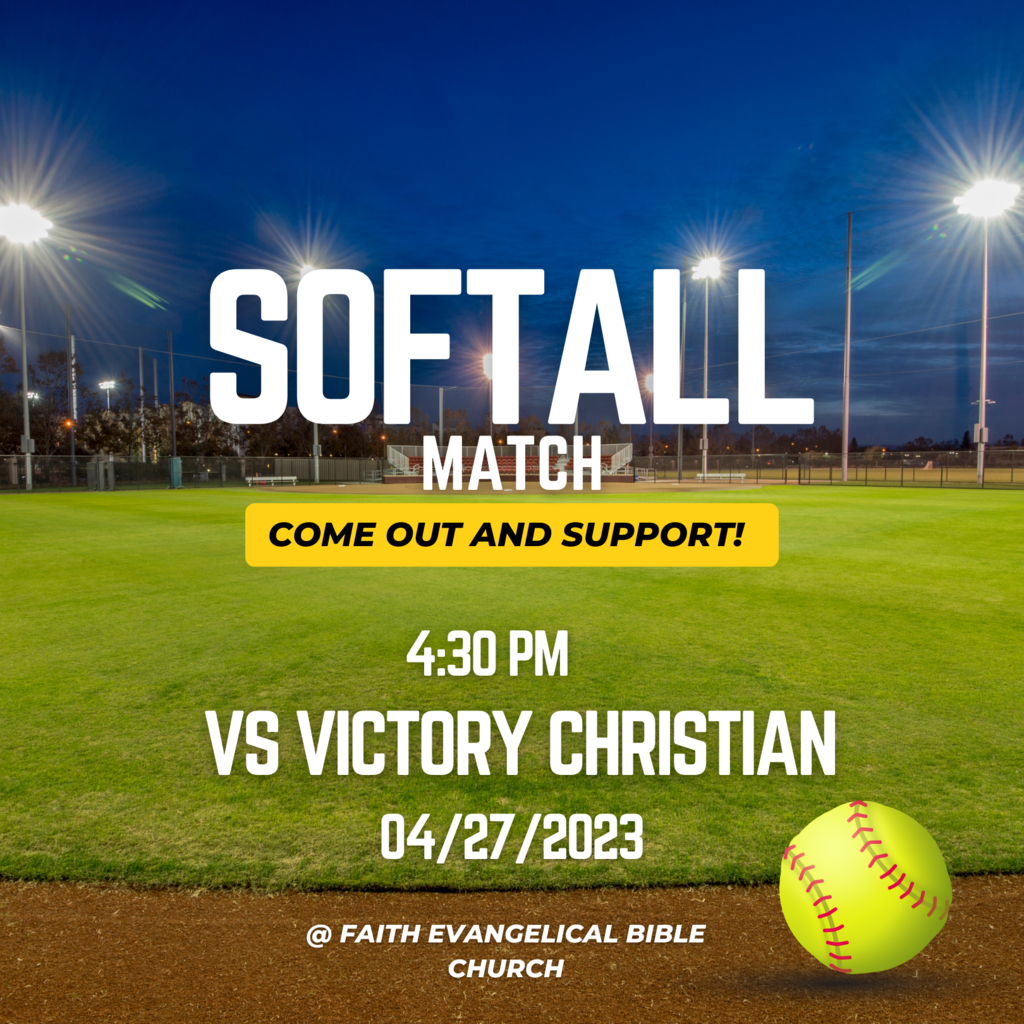 Some pictures from the Spring Program: God of Miracles last night. Mrs. Marchan and Victoria Laverman did an amazing job of putting this together. The students sang songs about the unchanging nature of God and his powerful miracles. There was a live bell choir that played along with a song. During one of the songs, Rachel Schnoor, Kennedy Latiak and Miss Laverman put together a live piece of art that depicts that God doesn't change through the seasons. Throughout another song, there was a worship dance performed by our high school principal, Tashena Melton, Mackenzie Melton and Rachael Johnson. It is beautiful to watch the students glorify God through their talents.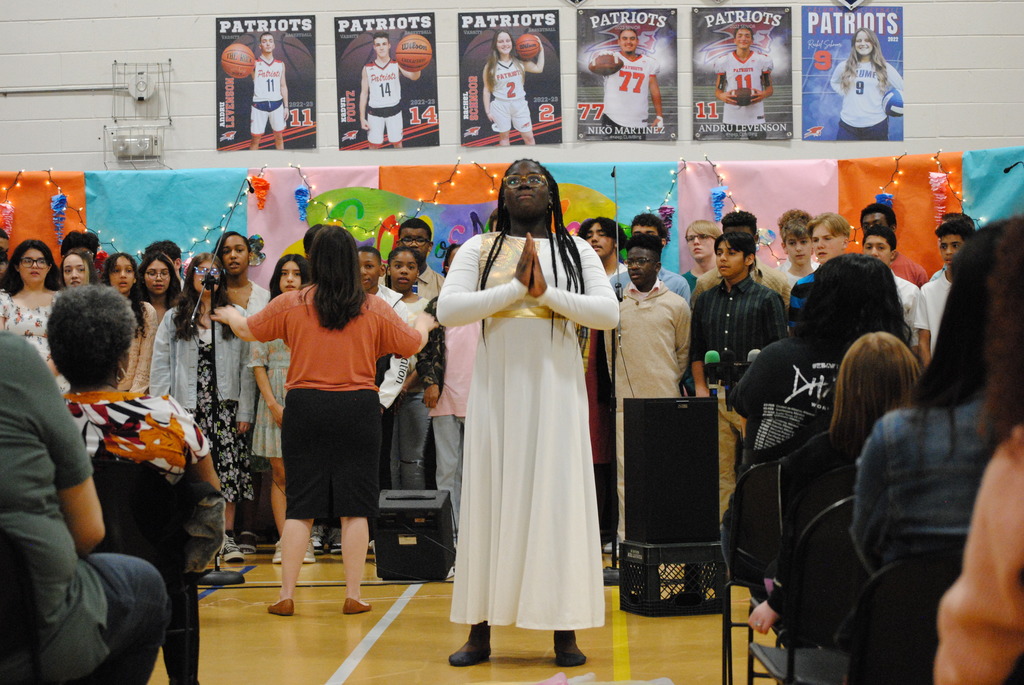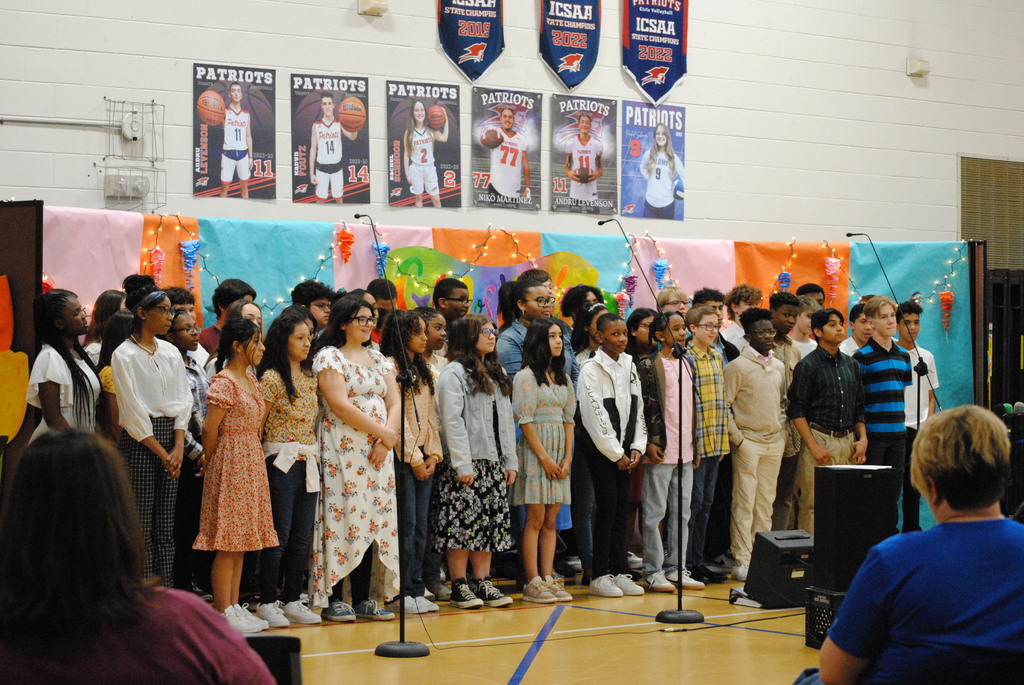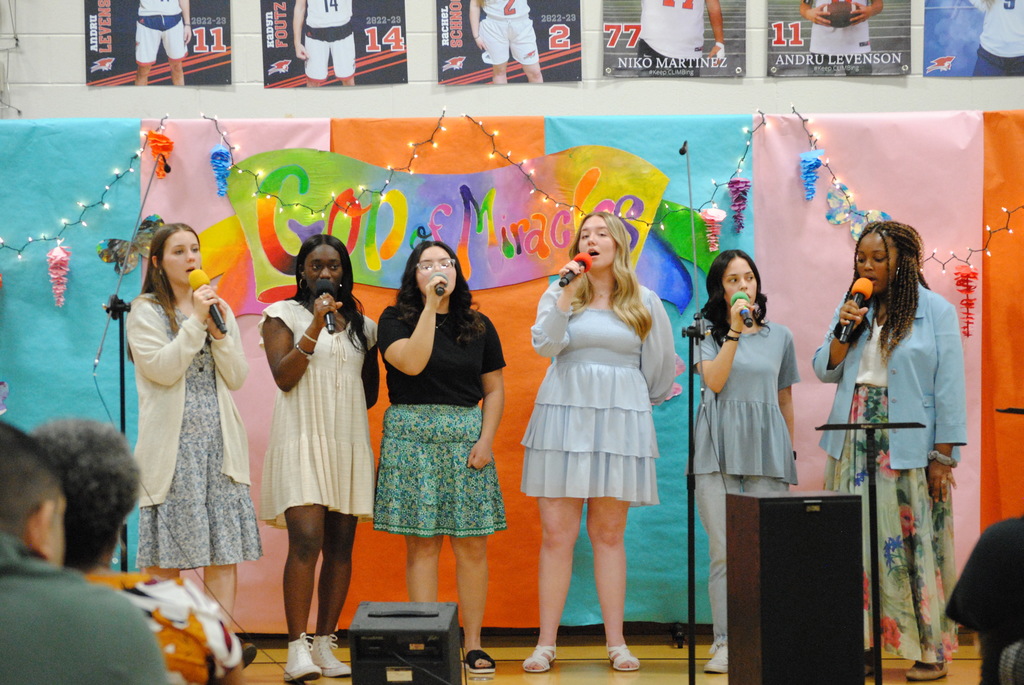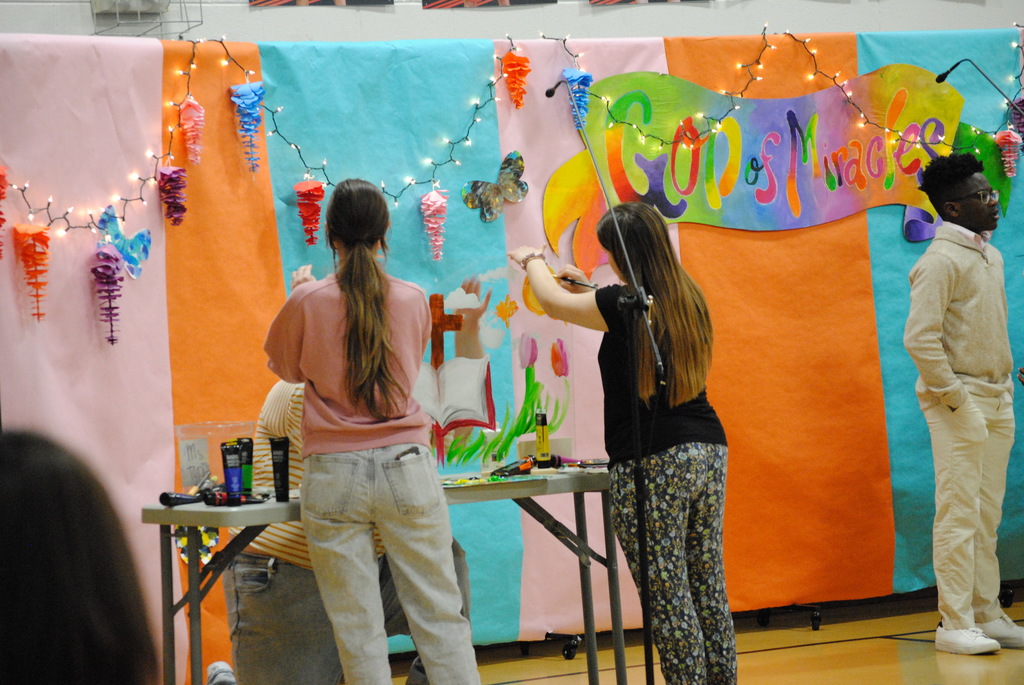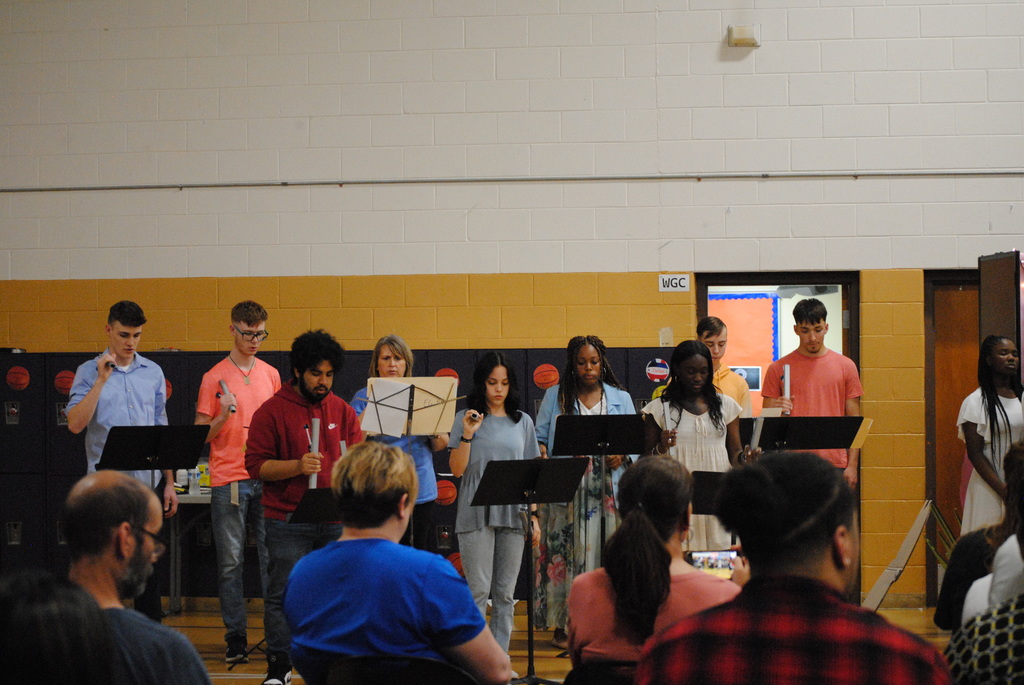 The next varsity boys baseball game will be Friday, April 21st. The boys will be playing at the Railcats Stadium at 7pm so if you need to purchase tickets, reach out to a player, the baseball coaches or Coach Jen our athletic director. It will be another fun game underneath the lights!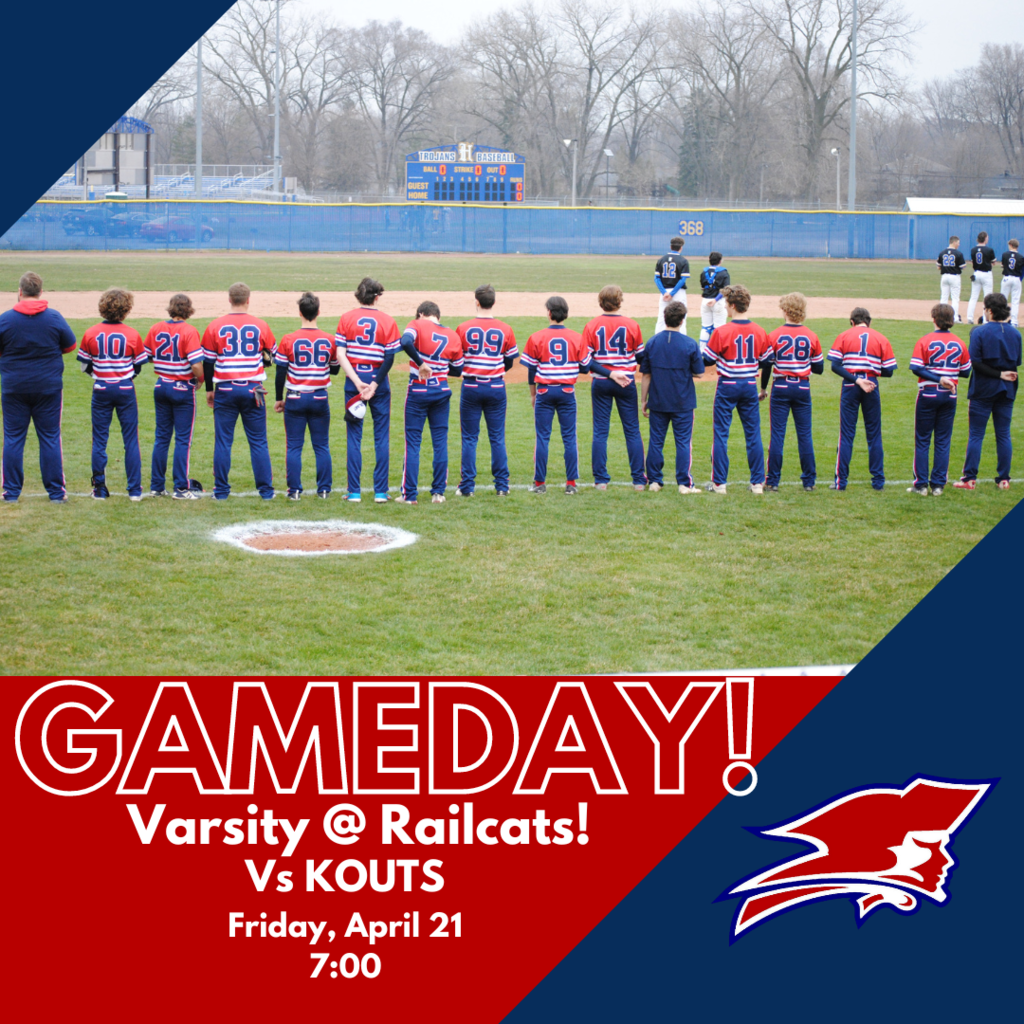 Another beautiful day for baseball and softball games! JV will be playing Hammond Morton High School tonight at 8pm at the Schererville Baseball Complex. Softball will be playing Morgan Township at 4:30pm tonight at Morgan Township Middle/High School.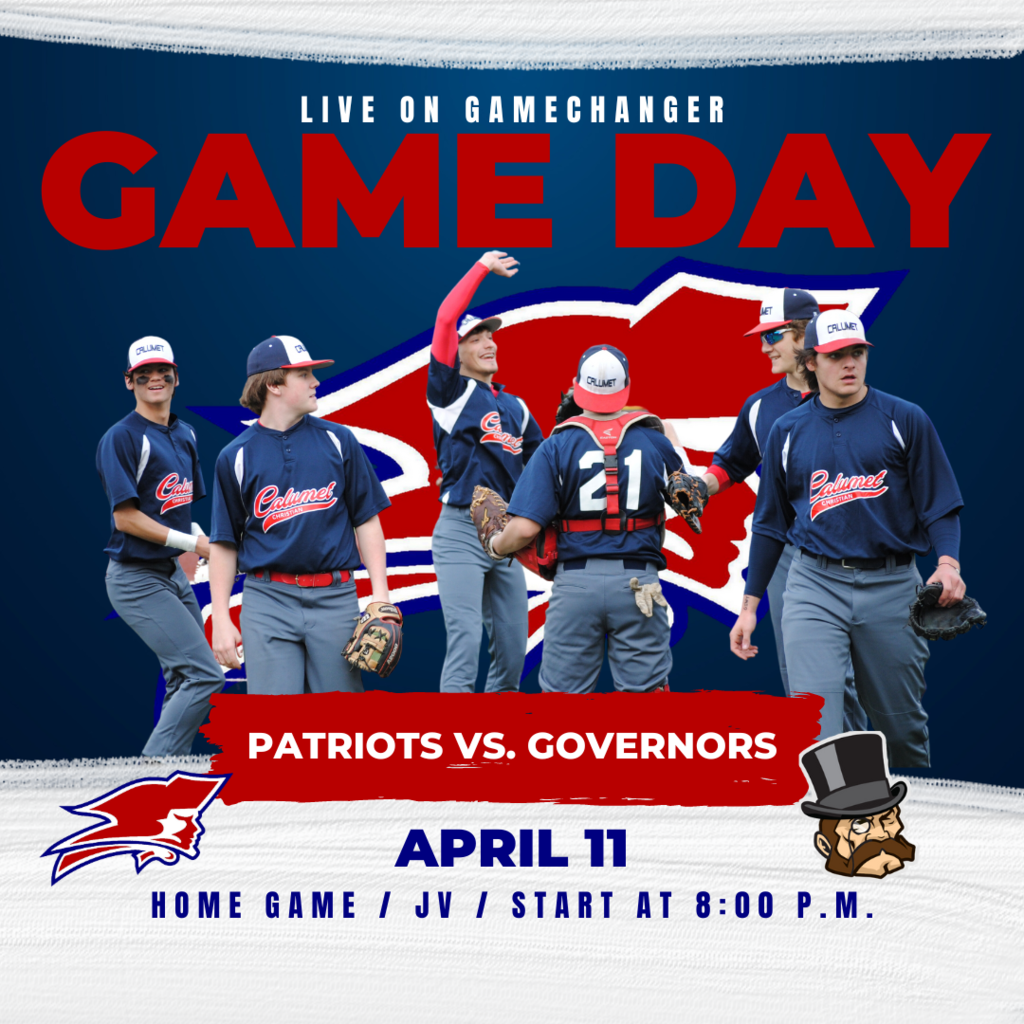 Softball has been confirmed to play HAST at 8:20pm today at the Cedar Lake Complex. Bundle up and come out and support our girls!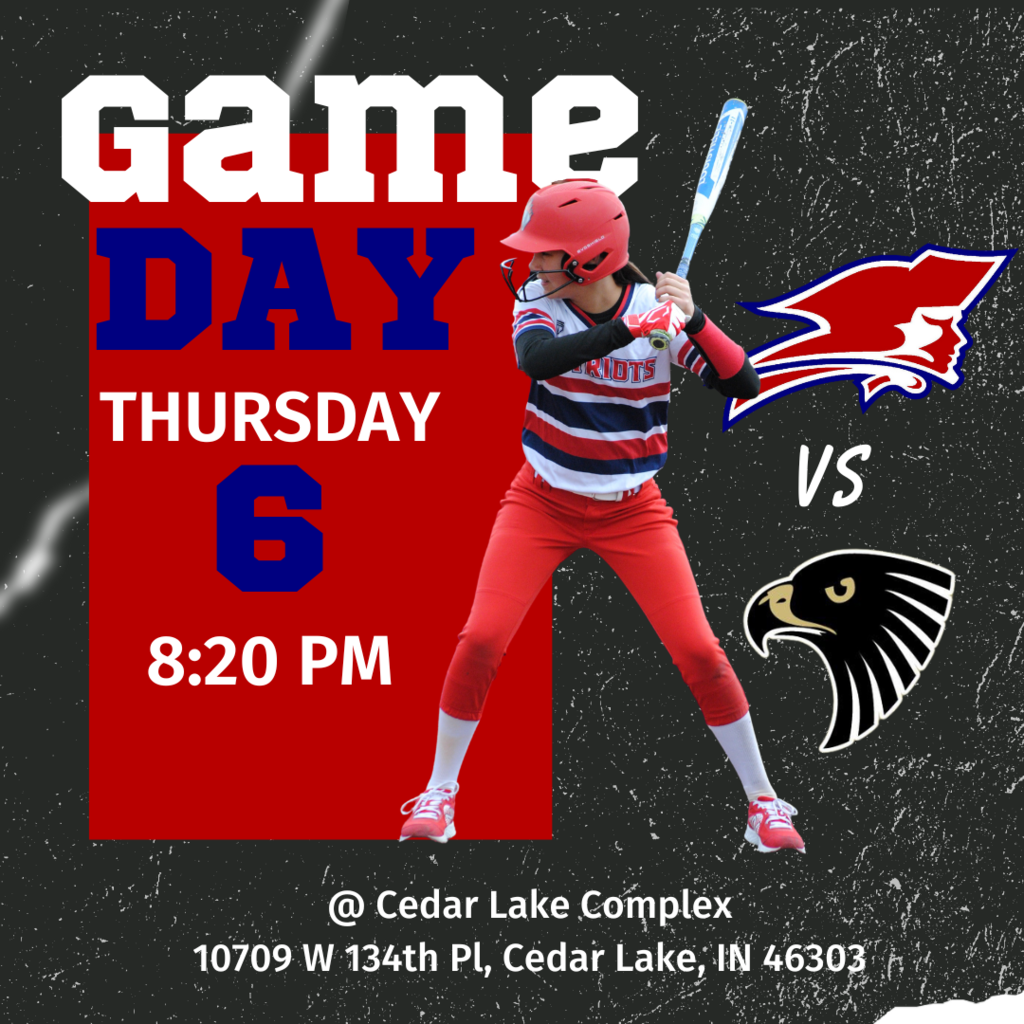 JV and Varsity baseball are playing today in two different locations. JV is playig Hammond Baptist today at 4:00pm. Varsity is playing at Grant Park at 4:30pm. Softball is tentatively playing at 6:30 or 8:20pm, the location is TBD.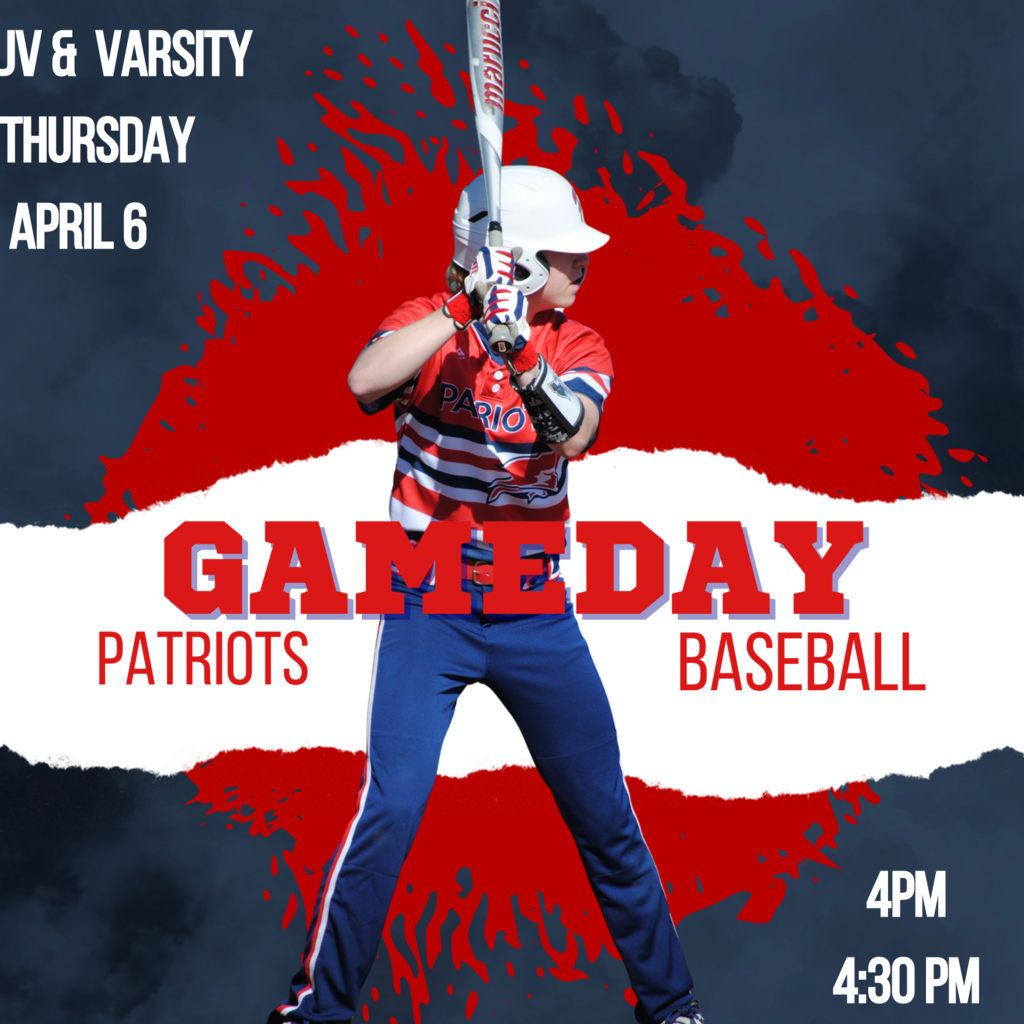 JV baseball and girls softball play today at Dowling Park in Hammond, IN. The boys play Lake Station at 4:30 pm and the girls play Morton High school at 5:00 pm. Today is a good day to cheer both our girls and boys on!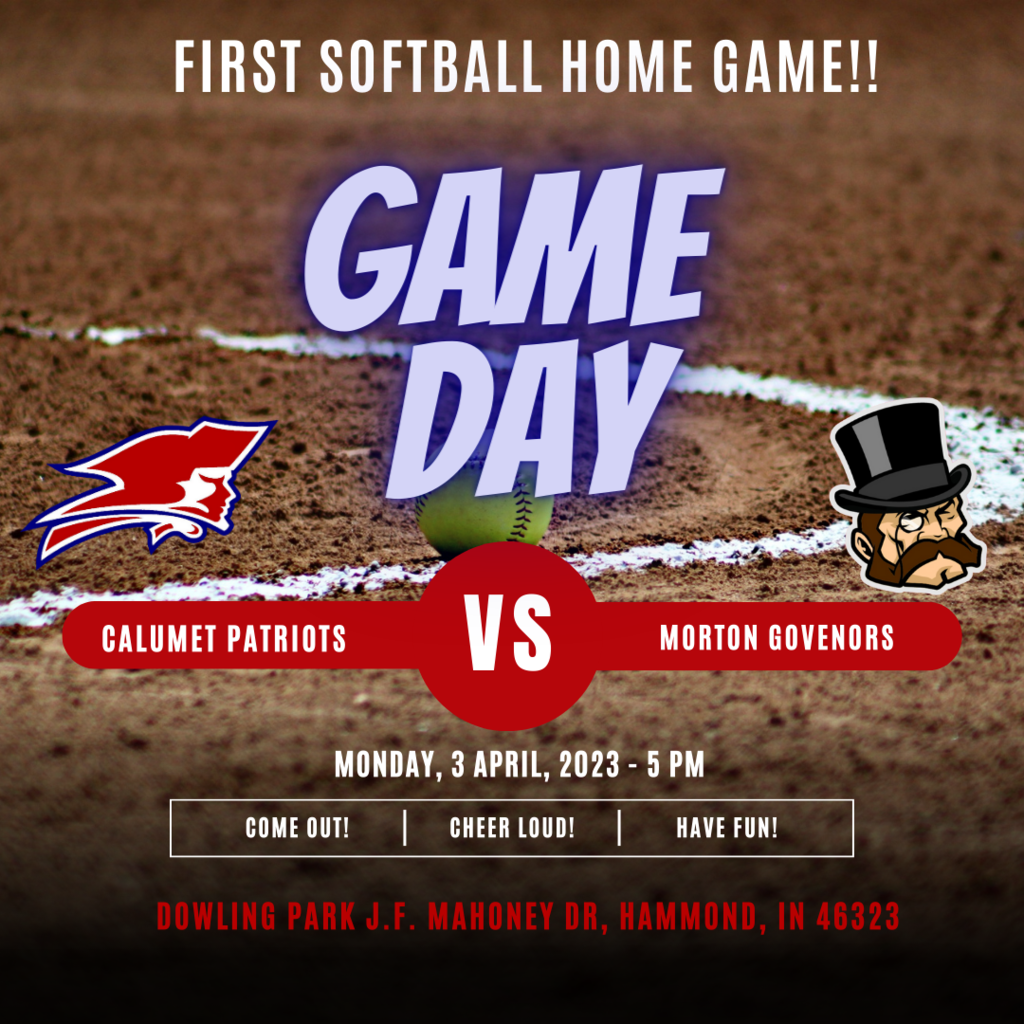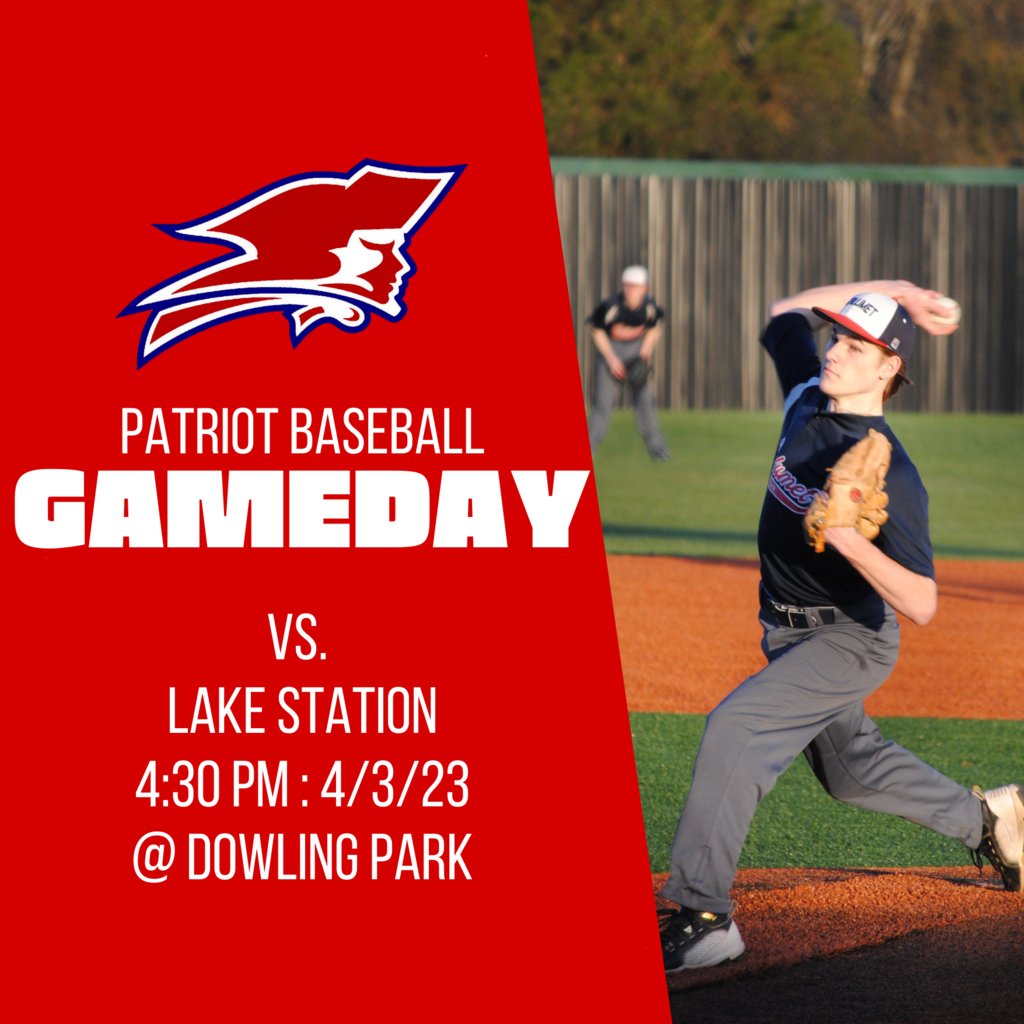 SNOW DAY on Friday, March 3. A significant winter storm is predicted for the area tomorrow with a potential of up to 8" or more of snow. Please be safe if you need to travel around the area tomorrow.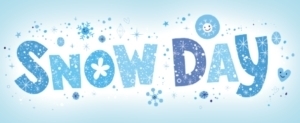 Boys and girls varsity teams will be competing against Heritage Christian for the ICSAA Regional title tonight. The girls game will be held at Heritage Christian at 4:30 pm. The boys will be held at Lake Hills at 7:00 pm. Come and support your Patriots! #patriots #calumet #basketball #ALLin #calumetchristian #regionals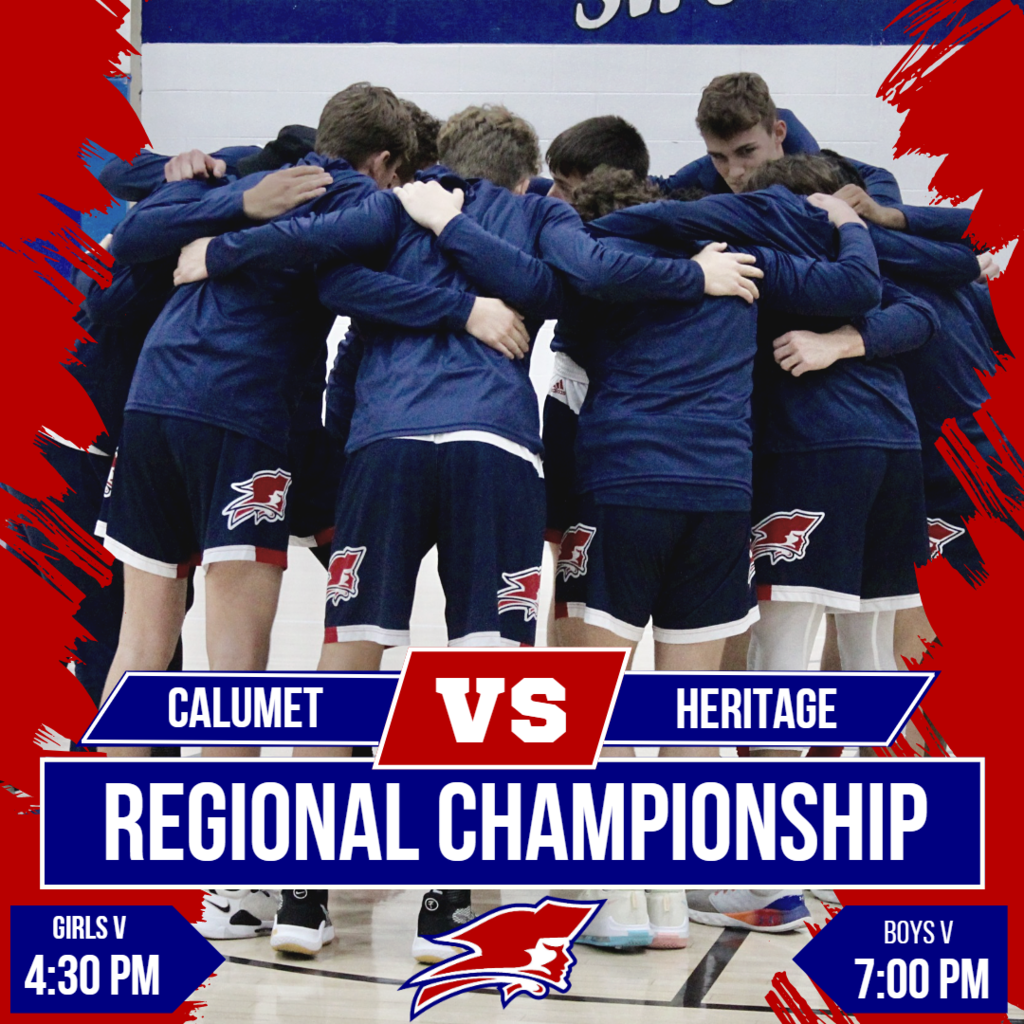 Today is the first day of the ICSAA regional tournament. The Varsity girls will face Portage Christian in the first round. If they win, they will play Heritage tomorrow at 4:30pm at Heritage Christian School. Come out to Lake Hills to support our girls at 5:30 pm today!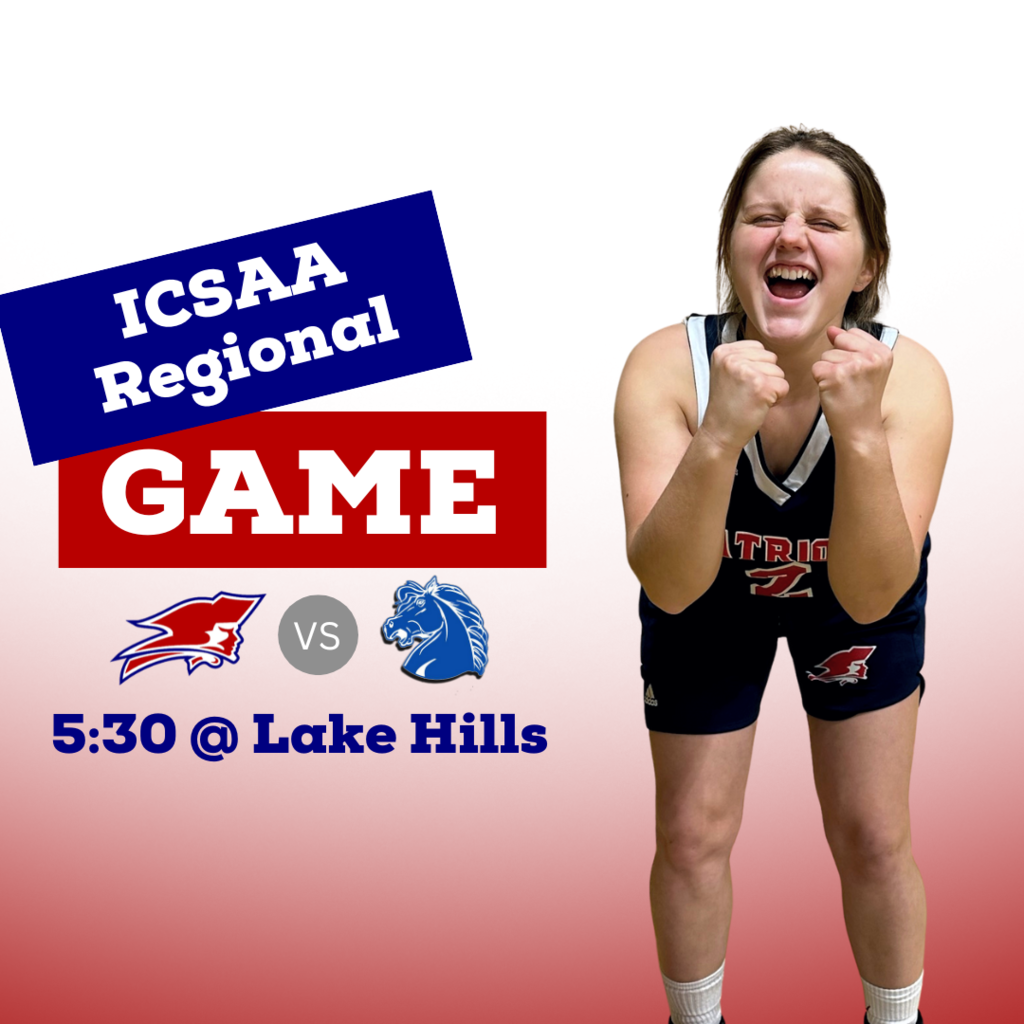 Tonight is the night we celebrate an honor senior athletes. Our Varsity girls and boys will be playing against Granger Christian School. Varsity Girls: 4:30 pm Varsity Boys 6:00 pm Come out to support our seniors!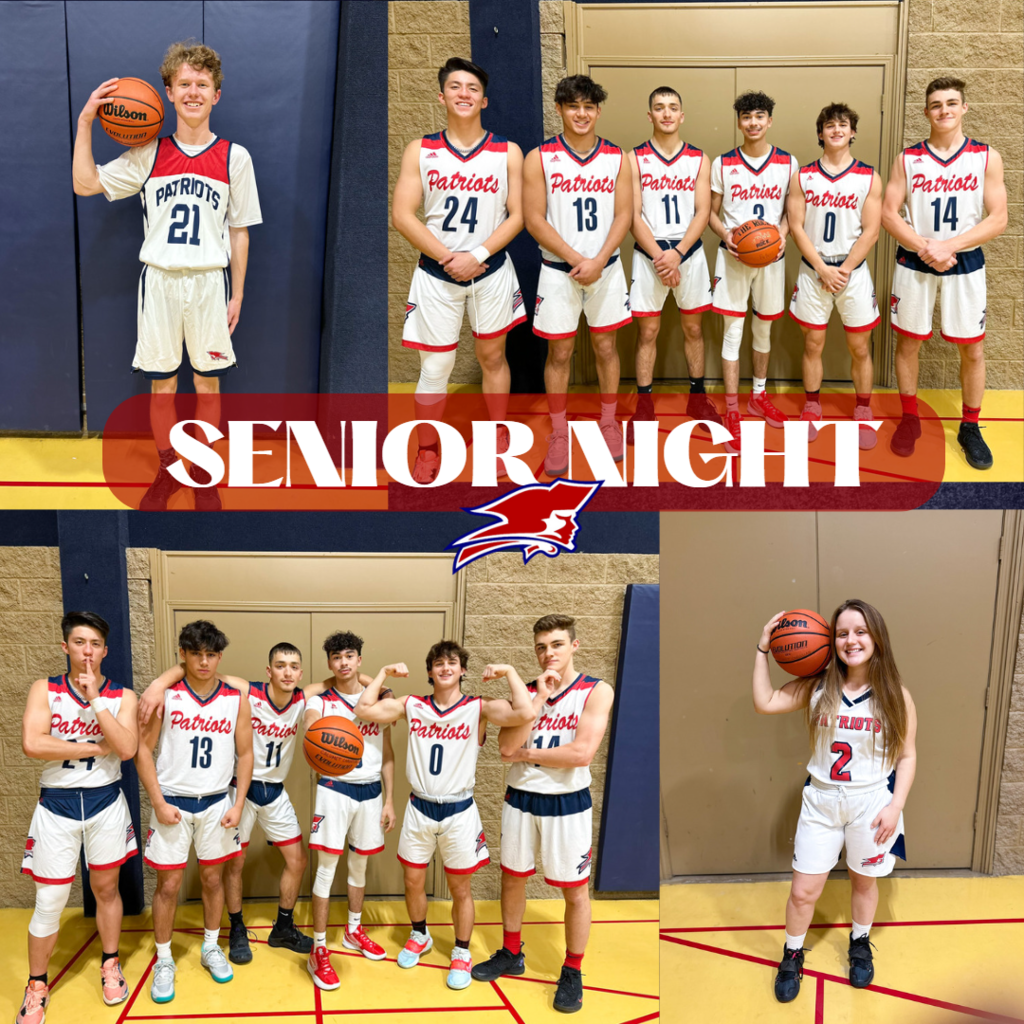 Here are some of the staff pictures from Spirit week as well!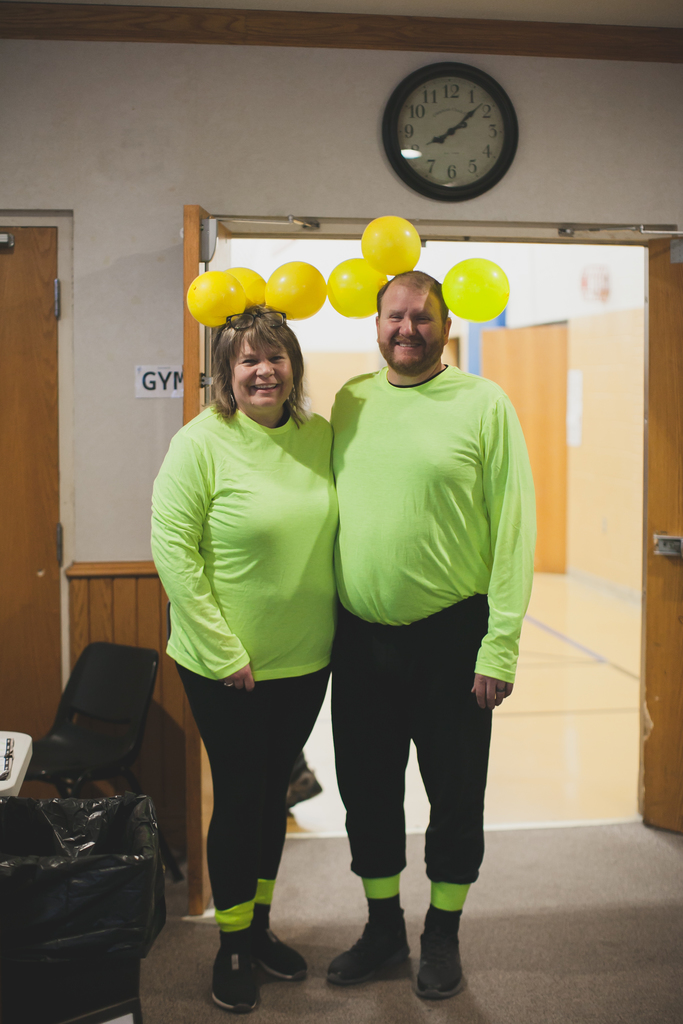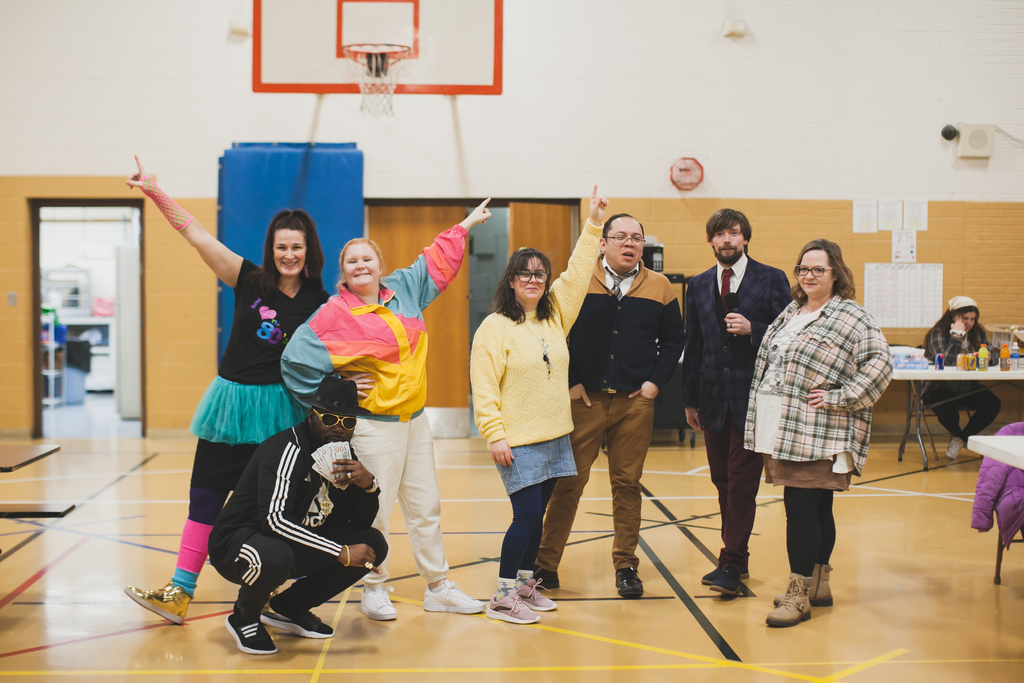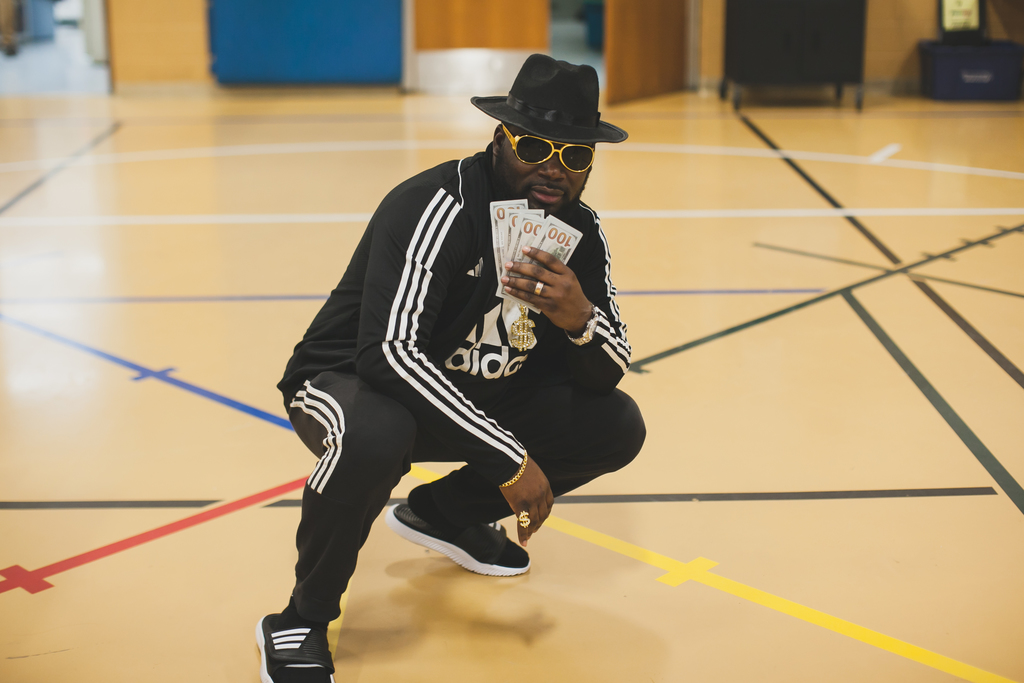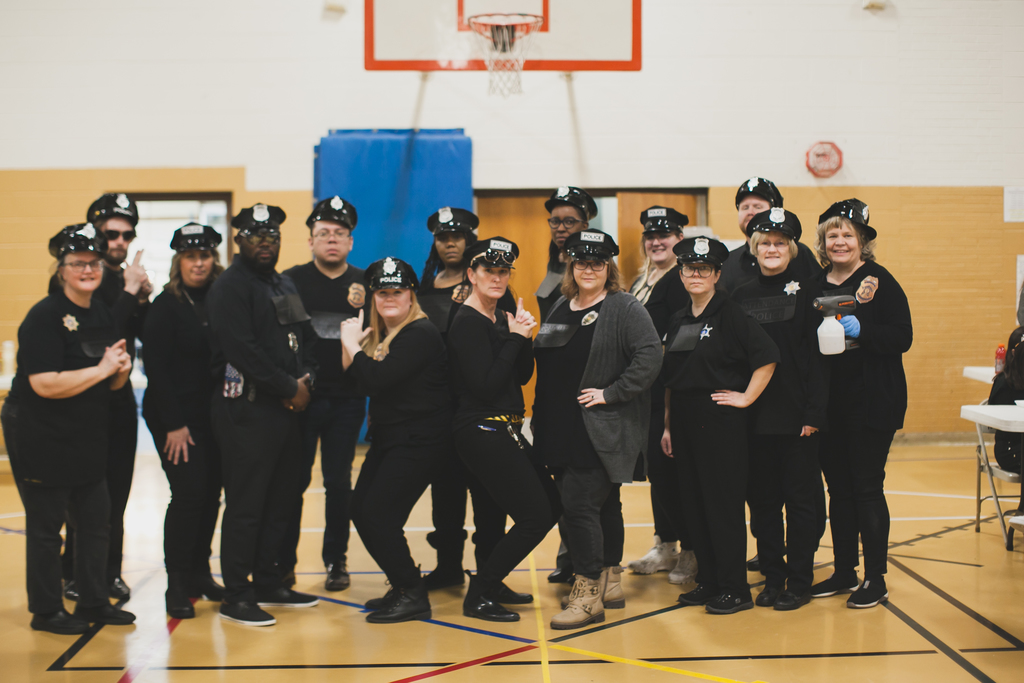 Last week was spirit week for Calumet Christian School. Not only did the students have fun dressing in the different themes of the day, but the staff did too! Each class came together to work on a poster as well. It was a fun week and hopefully you will be able to what the themes are by the pictures!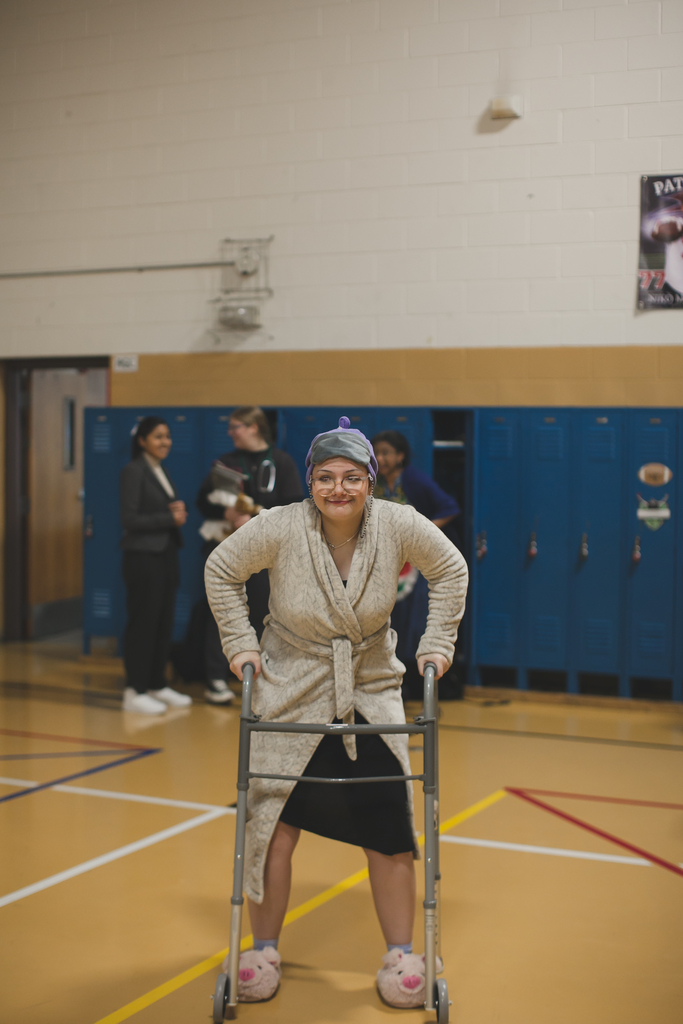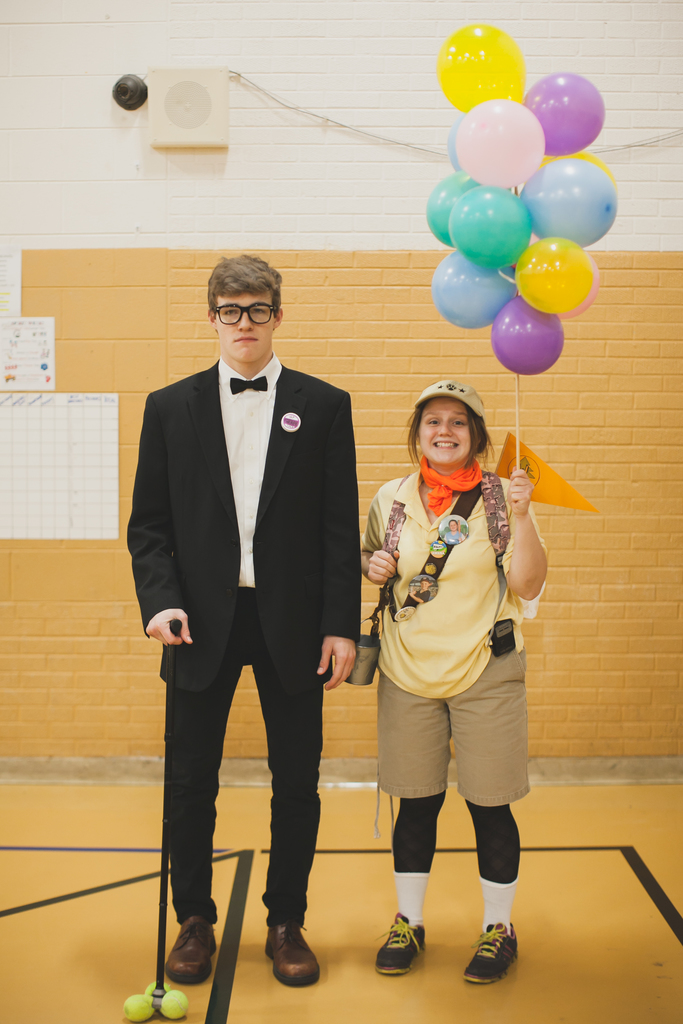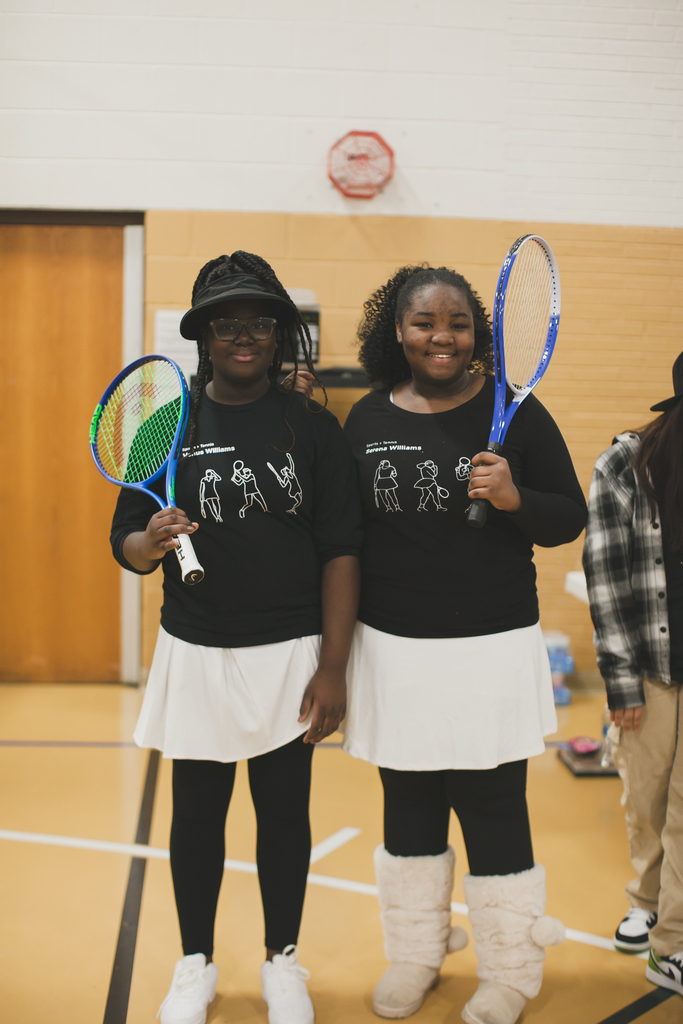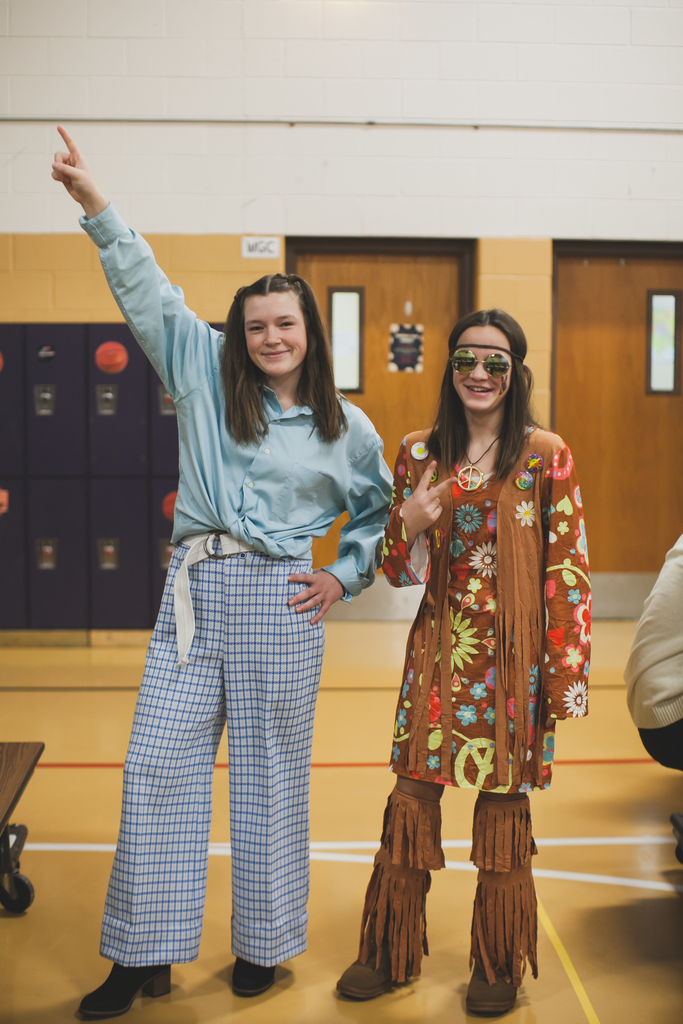 This week is one of the most exciting weeks in our boys basketball season. The JH, JV and Varsity boys teams will all be competing in the Hammond Baptist Tournaments which will be located at the Hammond Baptist Schools. JH Games will be played throughout Monday and Tuesday. The JV will primarily play on Wednesday with the championship game on Thursday. Finally, the Varsity games will be played on Thursday and Friday. Anyone can tune in on youtube for the HBTV at
https://www.youtube.com/@hbtv-hammondbaptistschools
Hope you can come out to support the boys teams!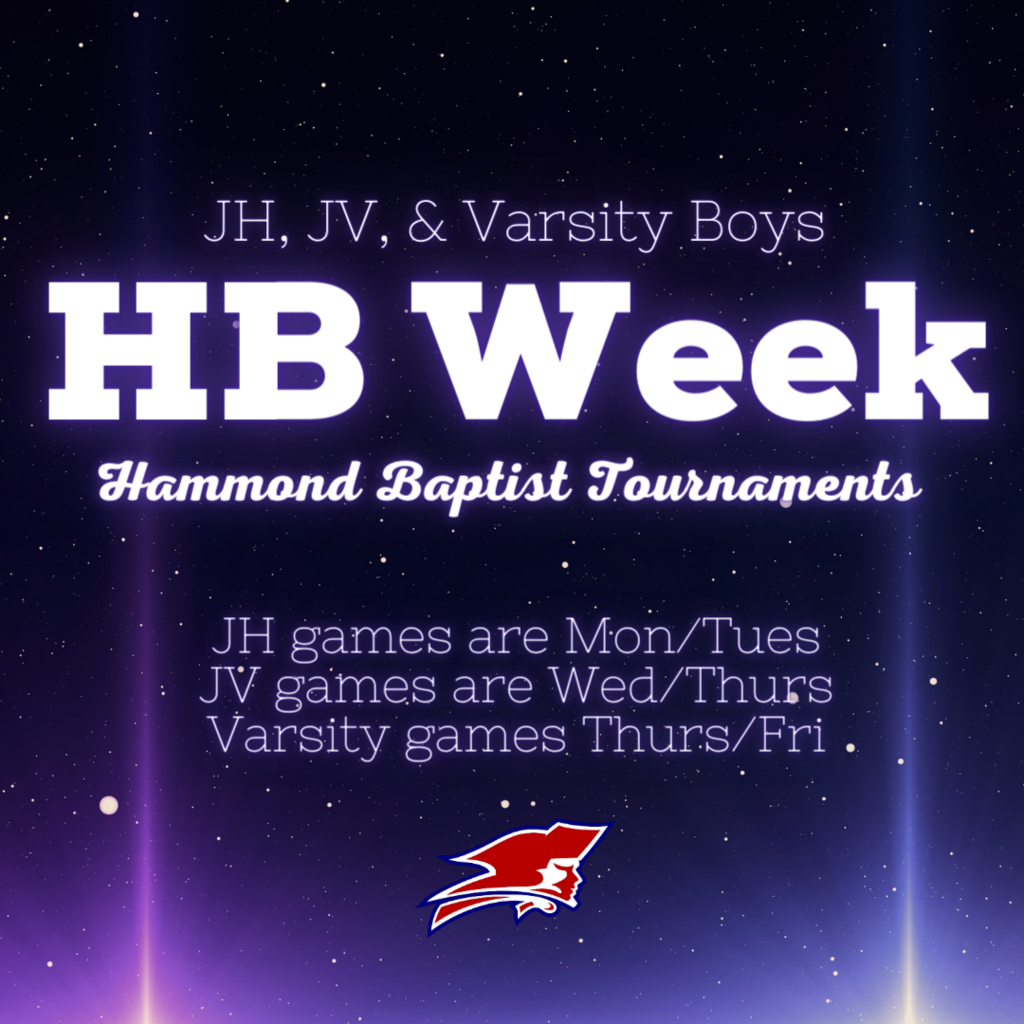 Our JH boys team played in the ACSI tournament this weekend. They came out with third in the mid-American region! They won against Trinity Christian School doubling their score 42-21. Great job boys!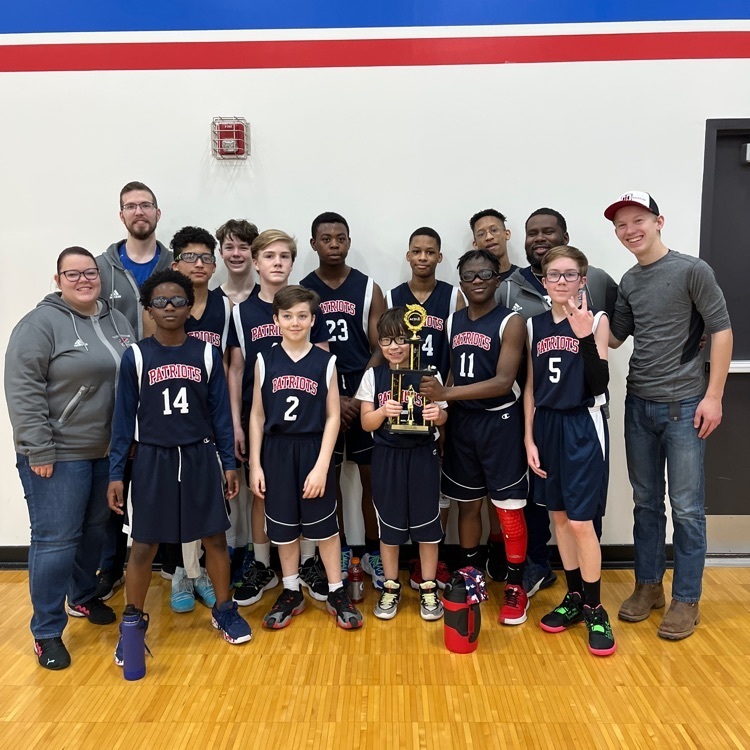 Spirit week is starting this Friday (1/20) and will go until the end of next week (1/27). Each class will earn points by participating in the specific days. The points will go towards the classes full score. We can't wait to see what each class comes up with! Friday 1/20: Color Wars, each class will dress in the same color of their choosing. Monday 1/23: Circle of Life or Career day. Students will dress up as another age or as an occupation. Tuesday 1/24: Duo Day or Twin Day. Students will get into groups of two of three to dress the same or dress as a famous duo or triplet. Wednesday 1/25: Decade or Music Genre Day. Students will dress as a decade in the 90s or as a musical era. Thursday 1/26: Class Theme Day. Each class will dress to a theme of their choosing! Friday 1/27: Sports Jersey Day and Anything but a backpack day. The students will wear their favorite sports jersies and bring their belongings in anything but a backpack! For example, a duffle bag or a fun purse! Nothing too big, it has to be able to fit in their locker. If you have any questions, reach out to Coach Jen!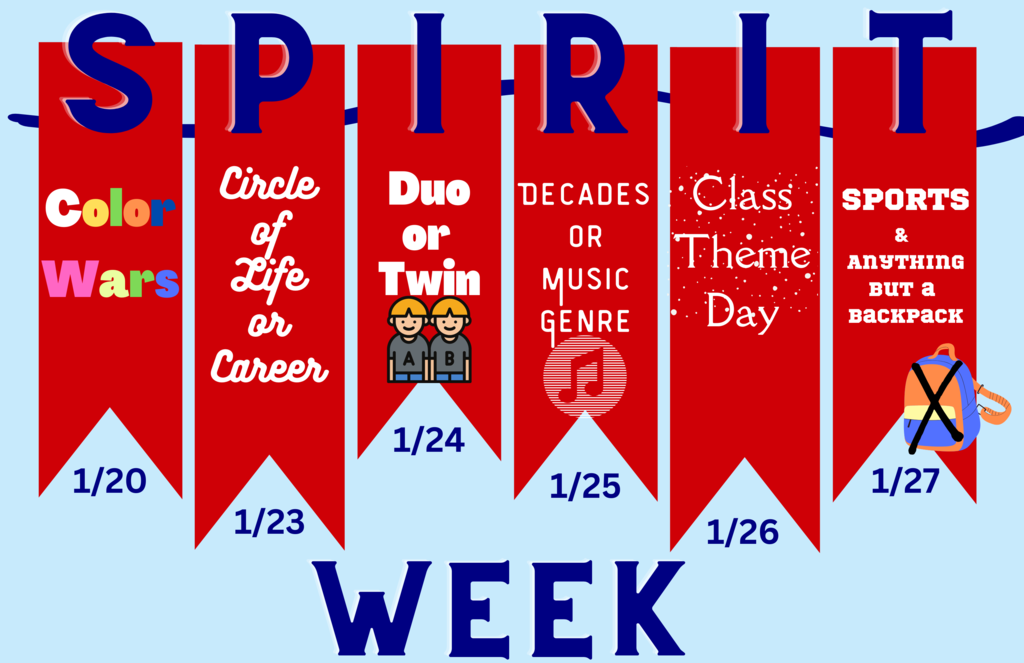 Tonight is the first day of the South Shore Athletic Conference Tournament for our Patriots. The varsity girls and boys will be playing Portage Christian at Portage Christian School at 5 and 6:30 pm. On another note, JVB is playing Morton Public School at Lake Hills at 5:30 pm. Go Patriots!